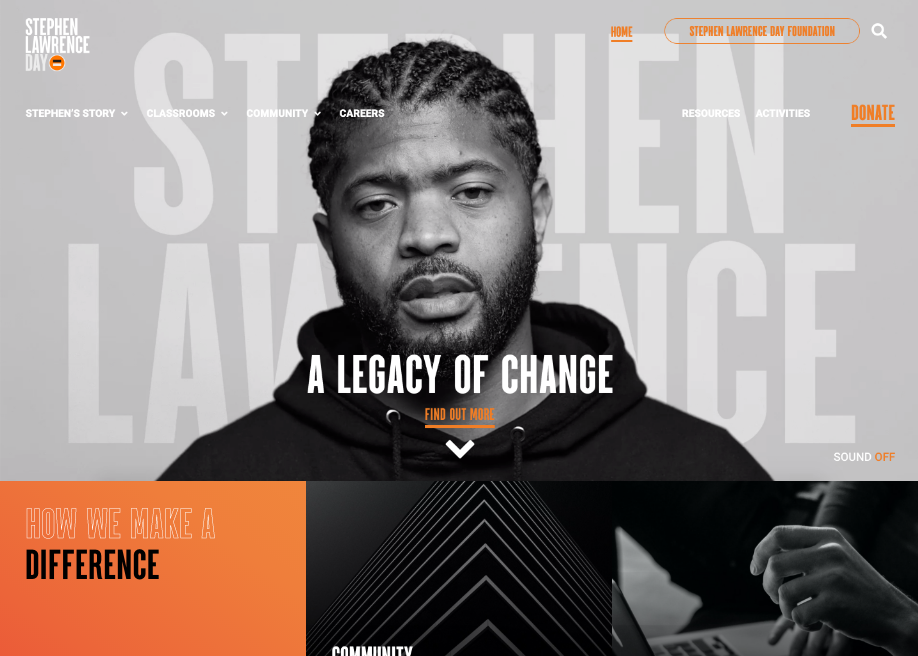 Huey Hutch are proud to be a part of the official launch of the Stephen Lawrence Day Foundation, and there couldn't be a more fitting time to do it than Black History Month 2020.
This year has shown us that Stephen's story of unequal treatment because of skin colour, and exposure of embedded prejudice in systems, structures and institutions – is as relevant today across the whole world as it has ever been.
The Stephen Lawrence Day Foundation will help keep the focus on racial inequality and celebrate efforts to remove it. The Foundation will be the only home of Stephen's legacy and will structure its efforts around the 3C's model, classrooms, careers, and community.
We are in full support of this foundations desire to want to inspire children to dream freely without barriers and to realise the absolute importance of education. It is important for us to support and create new connections within all types of communities. We believe that this Foundation will help to create ample opportunities for the next generation.
We worked with the team to bring a fresh, powerful and dynamic online presence to align with the foundations desire to breakthrough the barriers on racial injustice and inequality. We look forward to continuing to support Baroness Lawrence and the foundation to create opportunities for the community and pave the way for a promising future for the next generation through Stephen's legacy.
Watch this powerful video:
To find out more and check out the site, visit: stephenlawrenceday.org
Help spread the positive message to your community – Help us reach as many people as possible with our positive message about Stephen Lawrence Day and the difference we can all make by following us and re-sharing our content:
#LiveOurBestLife
#StephenLawrence
#StephenLawrenceDay
#SLDay
#ChallengeAccepted
And don't forget to tag:
Twitter: @sldayfdn
Instagram: @sldayfdn
Facebook: sldayfdn