WUMU Aesthetics
WUMU Aesthetics is a Semi permanent makeup Clinic in London.
WUMU is one of London's top semi permanent make up clinics, providing treatments that are tailor made for your individual look and lifestyle.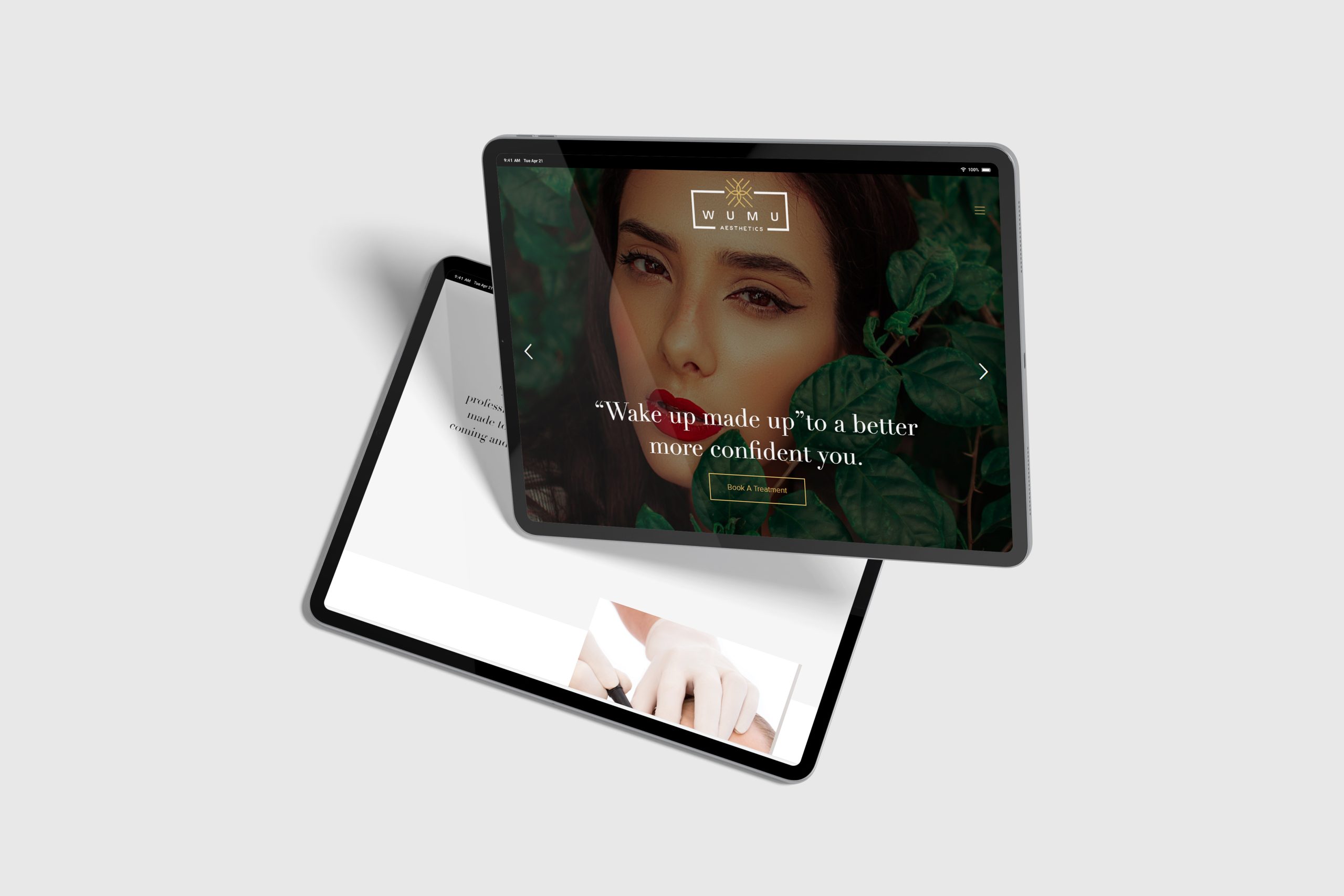 Their speciality also includes medical grade Tattooing including areola and scalp micropigmentation. Semi-permanent eyeliner tattoo, permanent eyebrow tattoo, permanent lip liner, freckles and even removal and correction.
Branding | Digital | UI/UX
WUMU Aesthetics wanted to enhance their brand and their online presence. I designed and developed a brand new UI and UX experience for their existing and potential clients going forward with good use of sourced photography, colour, layout and advanced features that would help them book clients and accept payments online.
Branding, Digital and UI/UX
Challenge
WUMU Aestheics was looking to redesign their brand and website to one with a professional online presence that would instantly provide a visual for their professional beauty services. They required that the site be mobile-friendly and use a conversion-centered design geared towards driving web visitors to book their services and make payments online. 
Solution
In order to really give a feel of the professionalism and reliability of the premium services that WUMU Aesthetics provides, we designed a logo that was visually symmetrical and balanced. The choice of white and gold in clean lines is a representation of the precision work that goes into the client's services.
Huey Hutch was able to create a user-friendly and welcoming user interface and WordPress custom theme build that was consistent to the theme of their new logo. We made sure that the new website was fully responsive and worked across all devices. We also integrated a booking and payment function to allow the client to take online payments right from their website.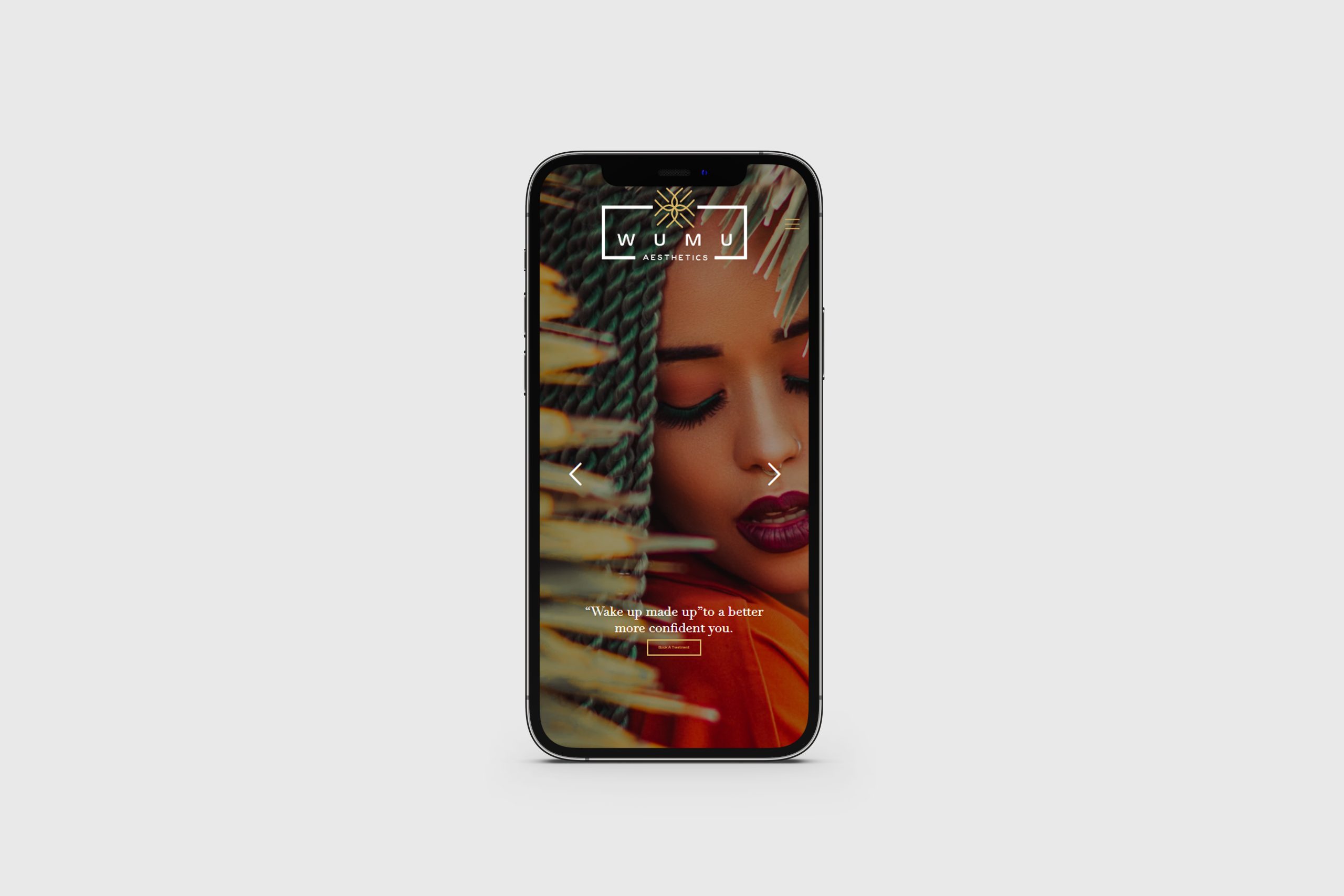 Let's collaborate
Got a project?
We're a team of creatives who are excited about unique ideas and help fin-tech companies to create amazing identity by crafting top-notch UI/UX.