MDC Group
Fitouts Done Differently.
Experienced industry experts who have developed strong working relationships with leading brands.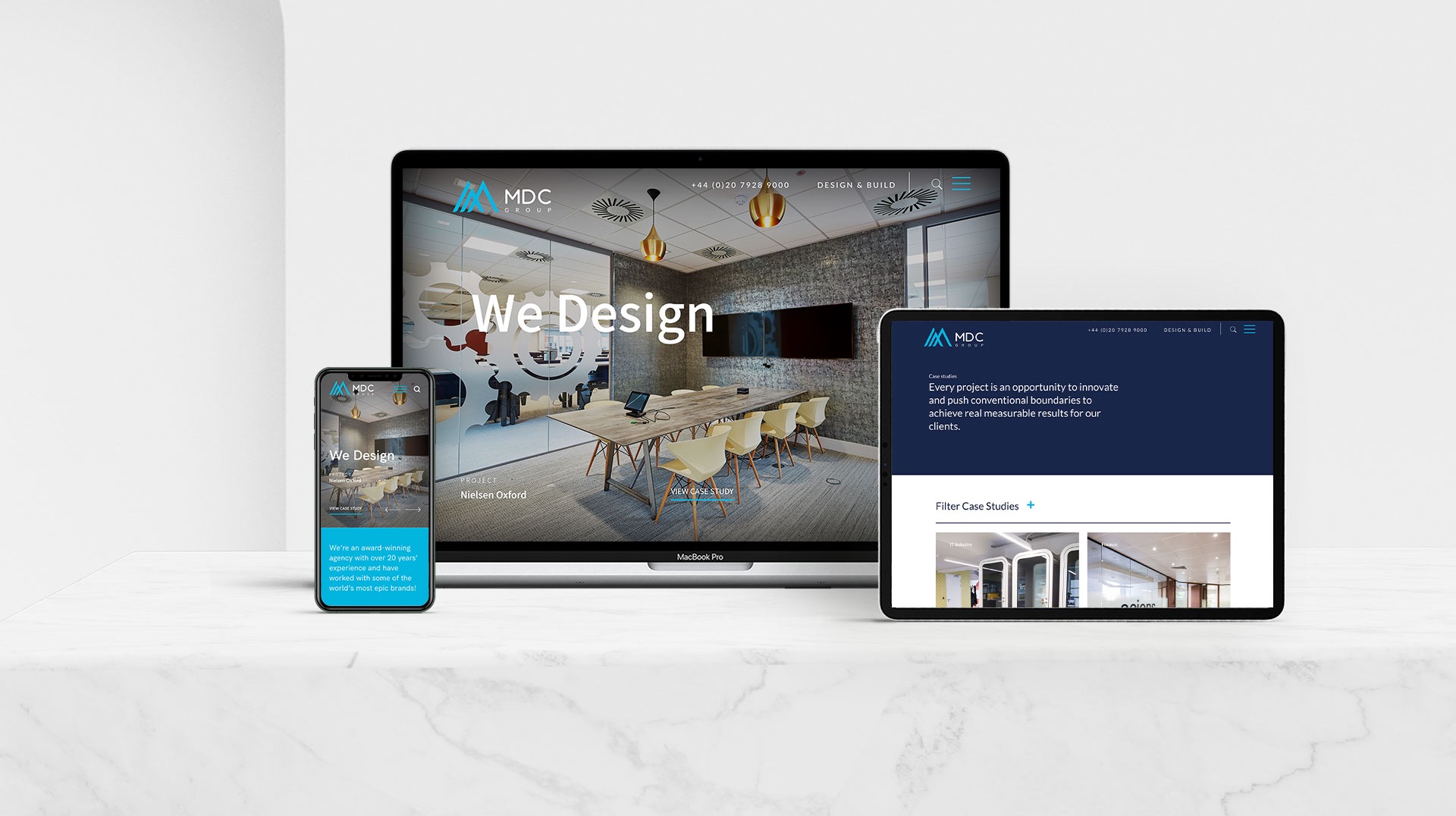 MDC Group is an award-winning office design agency with over 20 years experience in workplace design.
BRAND | EXPERIENCE | DESIGN | DEVELOPMENT
MDC Group was established 20 years ago to rethink how we think about space and working environments. From quirky, kooky and cool, to sophisticated luxury, they've been there and designed that. They designed Facebook's first London offices and we've designed the offices of Disney, KPMG and Adobe, too. MDC Group wanted to celebrate that landmark with a new approach and feel to their brand.
Brand Design, UI/UX Design Experience, Website Design & Development
Challenge
Huey Hutch was commissioned to completely transform their brand identity and brand proposition. We worked closely with them to create a brand strategy and proposition that differentiated them from the competition in the industry, with their belief in community, diversity, inclusion and collaboration with brands to transform workplace design.
Solution
We completely evolved the visual identity of the company. We then translated this new brand identity into a visually appealing website and across all brand marketing material.
Let's collaborate
Got a project?
We're a team of creatives who are excited about unique ideas and help fin-tech companies to create amazing identity by crafting top-notch UI/UX.
Fitouts Done Differently.