TEN EM BEE
Ten Em Bee Sports Development Centre
Ten em bee Sports Development Centre provides sporting opportunities for everybody, In an atmosphere where 'playing the game' will be rewarding.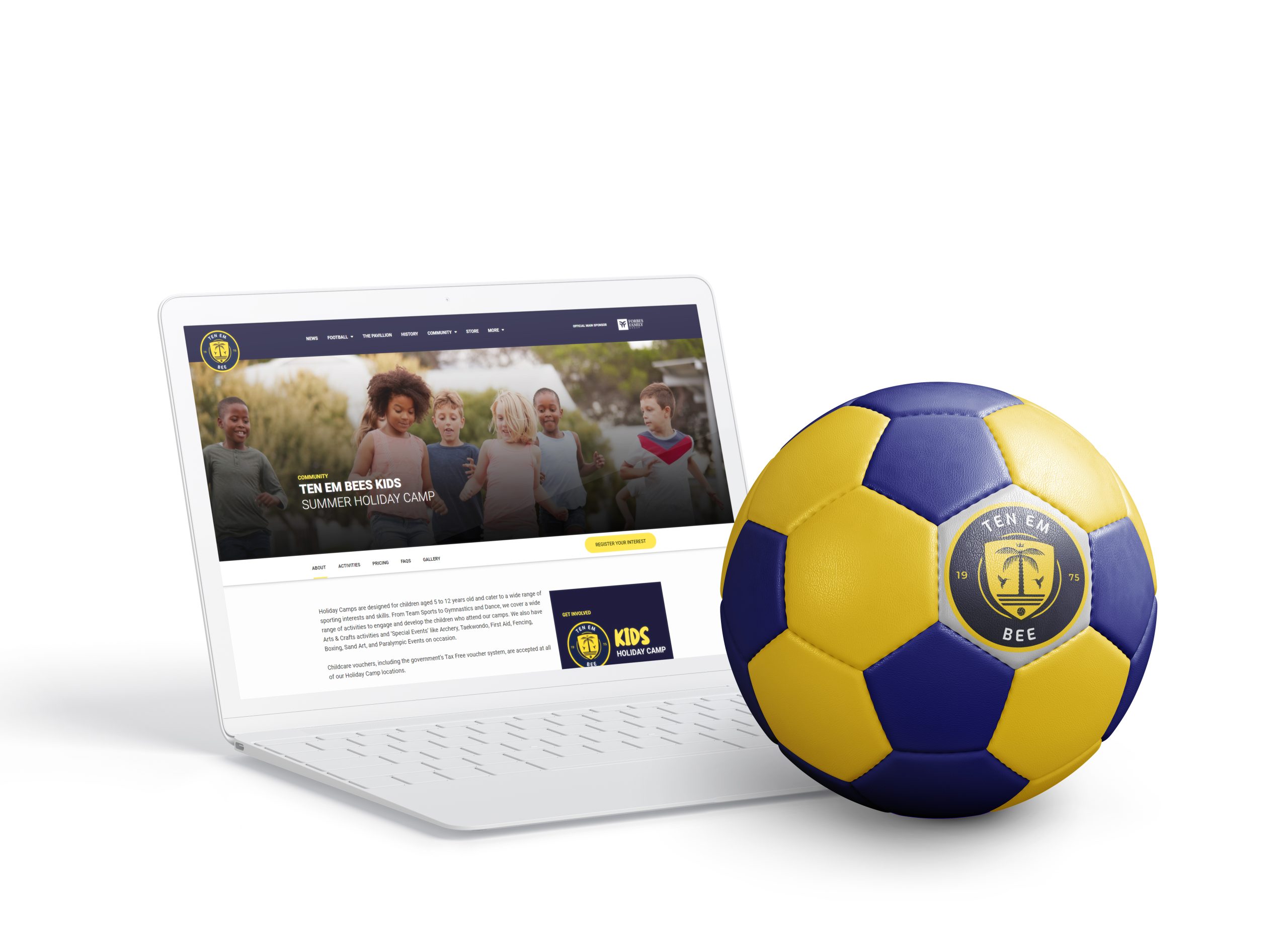 Ten Em Bee Sports Development Centre
Branding | Digital | UI/UX
The name of Ten Em Bee came from the merging between the Tenth Branch of the Metal Box company which is where they all worked in Rotherhite and the Brixton Beehive. In July 1975 Ten Em Bee was born.
UI/UX, Branding and Digital
Challenge
We were commissioned by Ten Em Bee Football Club to design and create a fully responsive, custom designed website that highlights the social and sports activities surrounding the club, that promises a top notch user experience.
Solution
The design process involved close collaboration with Ten Em Bee Football Club, this open communication allowed us to arrive at a final product that was reflective of the club's rich history and public image.
Our plan was to visually showcase this by taking inspiration from the club's home colours and community goals, which led us to a design, layout, and user experience that was purposed for members of all ages within their growing community.
Let's collaborate
Got a project?
We're a team of creatives who are excited about unique ideas and help fin-tech companies to create amazing identity by crafting top-notch UI/UX.