Jo Knows Food
For the love of cooking...
Original home made food with a West Indian/African/ East Asian Fusion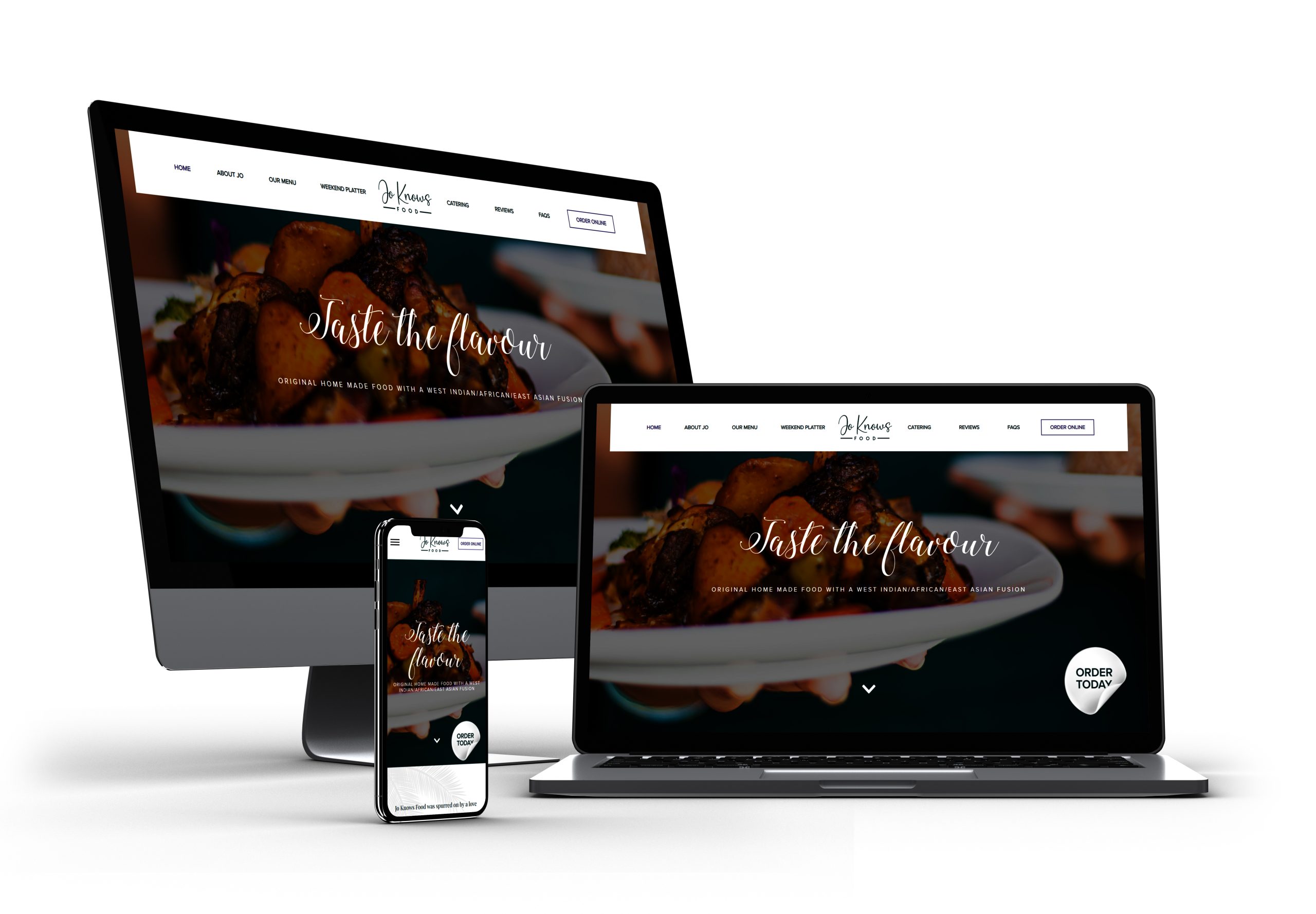 Jo Knows Food was spurred on by a love of cooking for my family. I love what I do and I love making people happy with my food.
BRANDING \ UI/UX \ WEB DESIGN & DEVELOPMENT \ EXPERIENCE
Jo launched Jo Knows Food just before the pandemic and was worried that it would not take off.  Her passion for cooking and gained her a powerhouse investor in Forbes Family Group, who have since supported her to take a big leap and fulfill her dream for Jo Knows Food. 
Branding & UI/UX Web design Front-end Back-end
Challenge
Huey Hutch was commissioned to rebrand Jo Knows Food and design the newly launched website. Our goals in this project were to create a new and modern logo for Jo Knows Food and develop a website that would offer a smooth experience to be an extension of her revamped and relaunched business. 
Solution
The newly launched website for Jo Knows Food offers a user friendly experience that is adaptive to mobile and a polished web design that reflects their new brand image. When developing this website, we had the goal in mind to make the website one of the top sources of revenue for Jo Knows Food. The client can now accept orders and payments in real time through their website to drive up their efficiency and revenue. 
In rebranding Jo Knows Food, we retained the colour from her previous logo and designed a new one that was minimalist and structured to put more emphasis on the name of the business.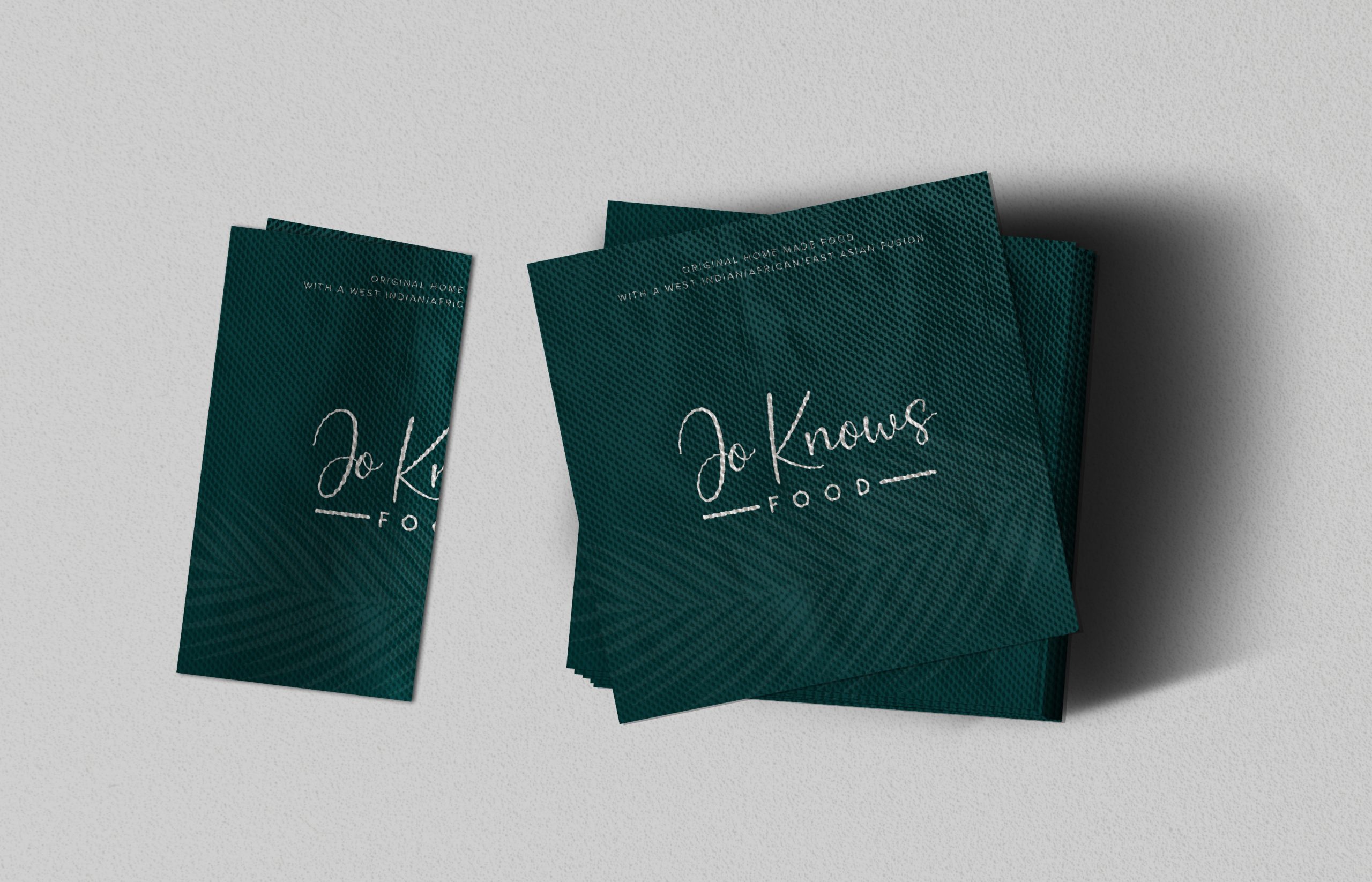 Let's collaborate
Got a project?
We're a team of creatives who are excited about unique ideas and help fin-tech companies to create amazing identity by crafting top-notch UI/UX.