FORBES FAMILY GROUP
Social Programmes Designed "To Do Good and Do More"
The Forbes Family Group was originally established to manage the personal investments and asset portfolio of the Forbes Family.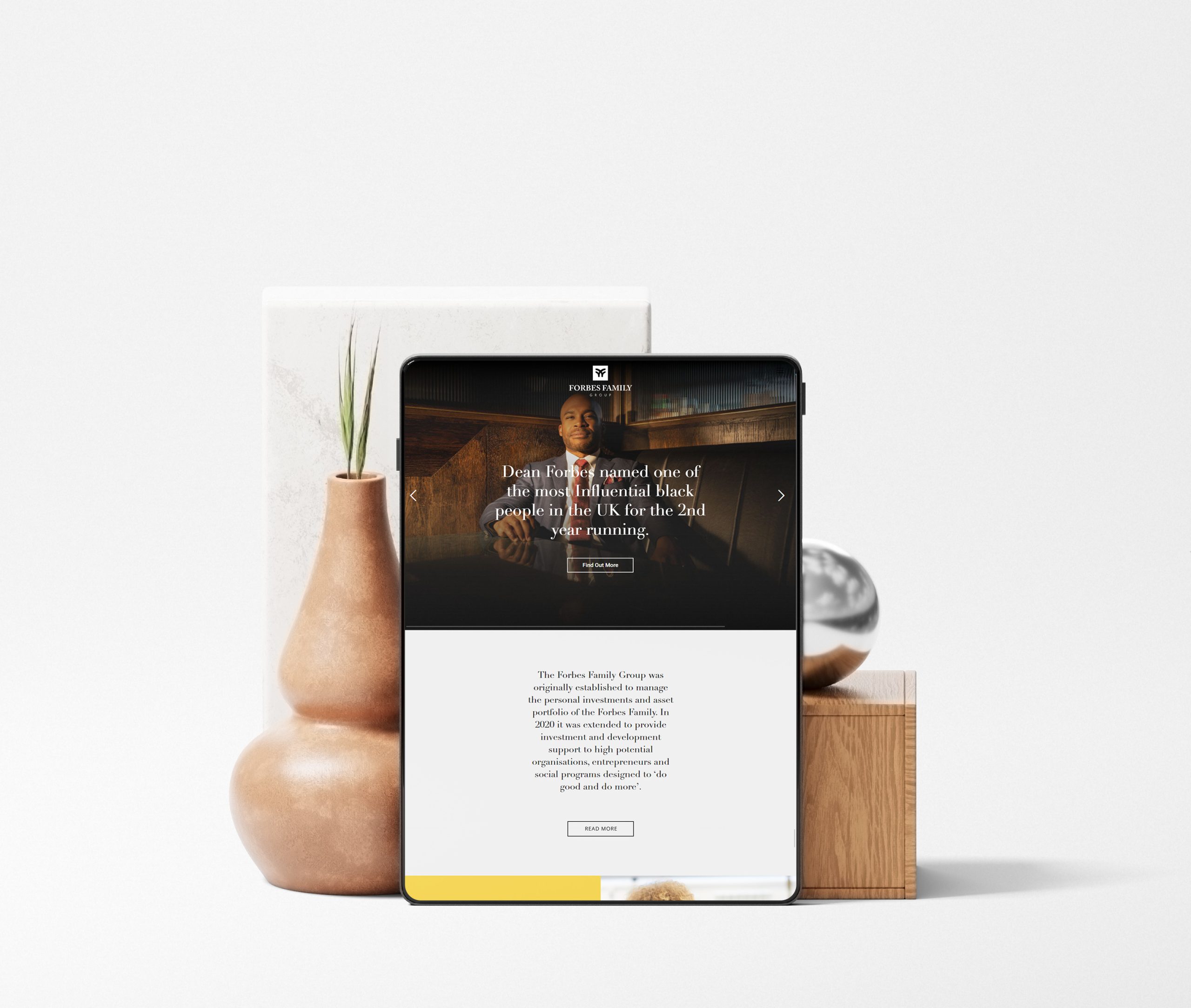 Forbes Family Group (FFG) are active capital investors, executive coaches and mentors, and community activists.
Branding | Digital | UI/UX
In 2020 FFG was extended to provide investment and development support to high potential organisations, entrepreneurs and social programs designed to 'do good and do more'.
Branding, Digital and UI/UX
Challenge
We were commissioned to rebrand Forbes Family Group's logo and website that would be inspired by their new direction and ethos. With the guidance of their Chairman, the company will take a prominent role in driving positive social mobility for the communities that they serve.
Solution
Our approach for Forbes Family Group was to visually showcase this ethos through designing a layout that encapsulated the characteristics of their highly motivated and successful Chairman, Dean Forbes. The design and layout we decided to move forward with needed to resonate with young adults and convey a sense of elegance and professionalism at the same time.
Let's collaborate
Got a project?
We're a team of creatives who are excited about unique ideas and help fin-tech companies to create amazing identity by crafting top-notch UI/UX.