Coverock
Experience the power of COVEROCK
Coverock Insulation is a company where modern and innovative production comes with a professional and flexible approach.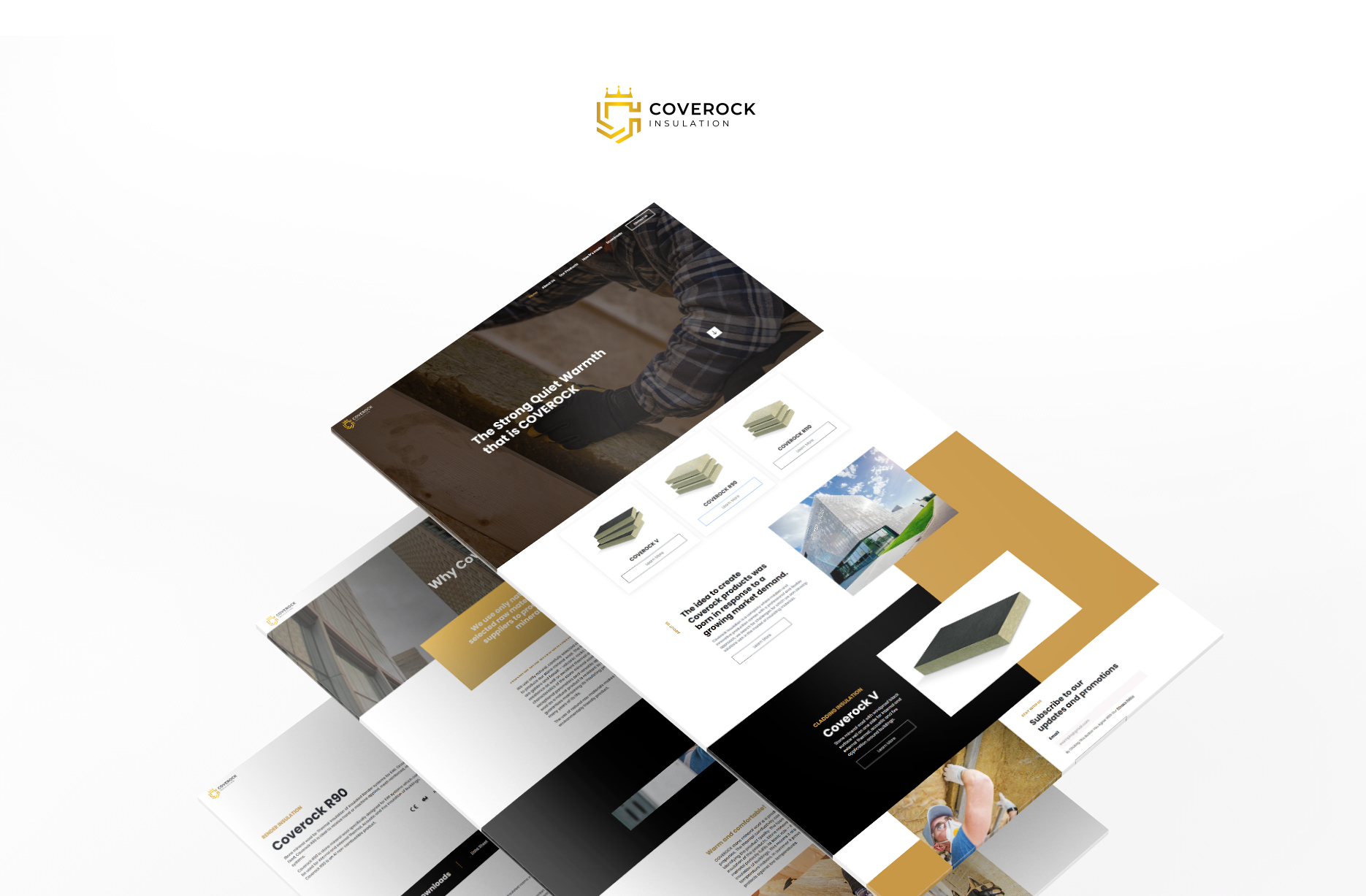 The idea to create Coverock products was born in response to a growing market demand.
UI/UX Design, Website Development
Coverock are committed to sustainability and high-performance insulation solutions. The demand for their unique product needed to be matched by their online presence. I designed and developed a better UI and UX experience for their existing and potential clients going forward. Better use of sourced photography, colour and layout.
UI/UX, Website Development
Challenge
We were approached by Coverock, to develop their website. The challenge was to have that professional look and feel that encapsulated the strength and reliability of their product and maximise their unique position in the insulation market.
Solution
The colour of the design and layout was inspired by the natural materials used in their product range and the gold elements in Coverock's logo. We chose this direction with the purpose of conveying confidence in their product line and the importance of their use of natural products. Matched with a seamless user experience, we were able to deliver a website that was an extension of, "the strong quiet warmth that is Coverock.
Let's collaborate
Got a project?
We're a team of creatives who are excited about unique ideas and help fin-tech companies to create amazing identity by crafting top-notch UI/UX.
Task
We use only natural, carefully selected raw materials from proven suppliers to produce our stone mineral wool.