Scotch Bonnet
A Fusion of African & Caribbean Dishes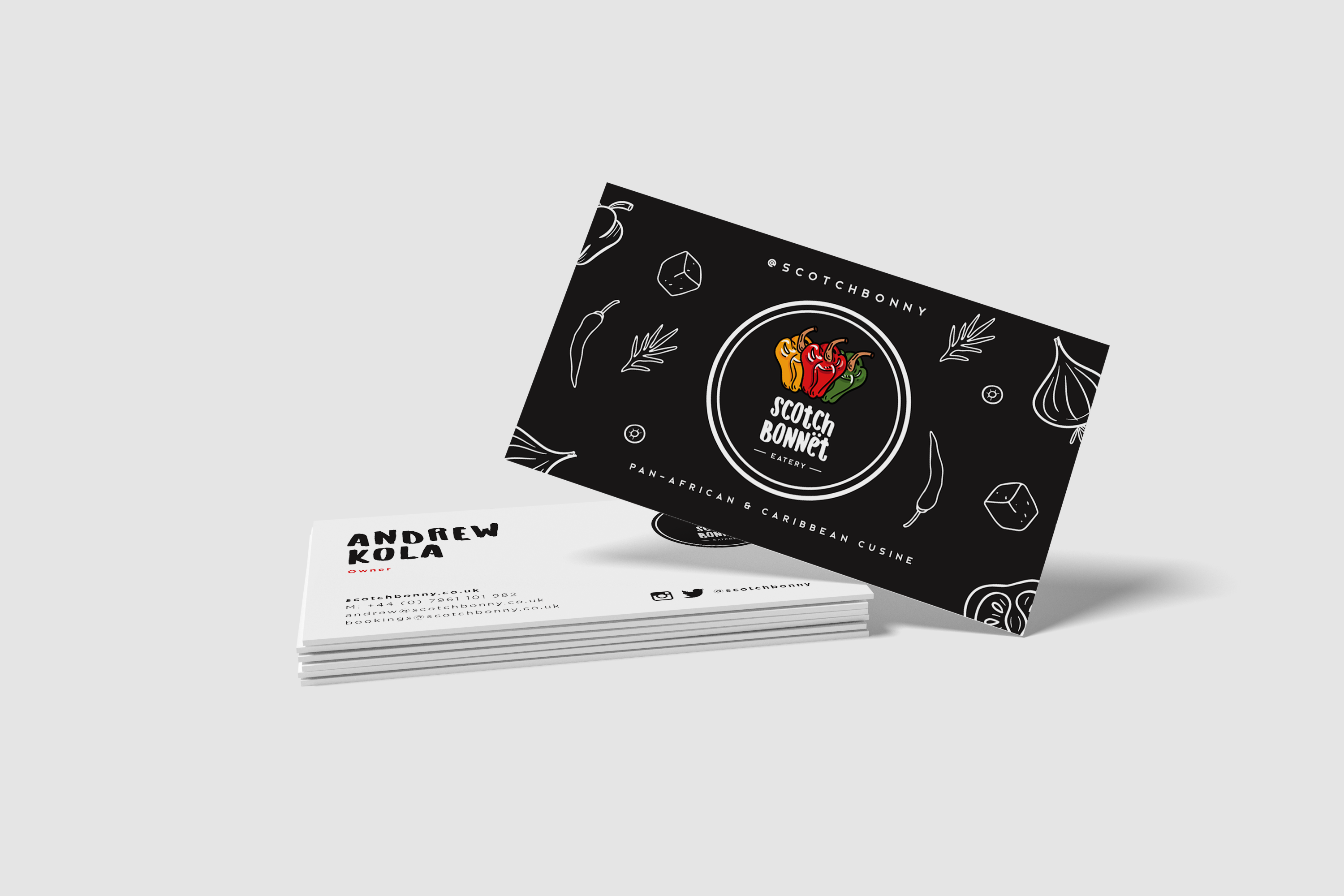 Food is a necessity, but for some it is also a passion. Welcome to Scotch Bonnet Eatery.
BRAND | EXPERIENCE | DESIGN | MARKETING
The popularity of African and Caribbean cuisine continues to grow steadily. Scotch Bonnet has been pioneering this movement, bringing exotic flavours and culturally inspired dishes. Established over a decade ago, Scotch Bonnet Eatery is looking forward to growing their market and with a brand re-fresh, this would go hand in hand with their ambitions.
Challenge
Huey Hutch was commissioned to breathing new life into the Scotch Bonnet Eatery brand, but at the same time, still keeping in line with their memorable three pepper icons. The brand required a more modern look and feel, while also encompassing the culture and bringing more character to the brand as a whole.
Solution
We focused on bringing to life the brand identity. Encompassing the memorable three peppers, we redesigned them with more depth and character, in order for their brand to stand out. We used the rich shades of the red, yellow and green colours, to emphasise the colourful and cultural experience a customer would feel when indulging in the meals Scotch Bonnet Eatery has to offer. We re-designed the Brand identity with a more compact structure, making it more versatile in terms of usage across different materials, products and digital placements.
A Fusion of African & Caribbean Dishes